Professional Factory Use Juice /Milk/Tea/Water Bottling Lines
General Descriptions
RFC-H series filling machines are designed especially for bottling synthetic juices (RTS) or HOT filled juices, tea (filled at up to 98 centigrade degrees), with optional capacity ranging from 1000BPH to 32000BPH, it adopts the pressure & rotative filling style.
The rinsing system, capping system rotor assemblies are identical to the non-carbonated beverage filling machine (RFC Series), however there are some additional smart features provided along with specially designed valves, designed specifically for the purpose.
Features present are as under
1. Centre filling valves used which are designed for maximum flow rate and minimum bottle distortion during HOT filling.
2. Inbuilt CIP arrangement provided on the machine for fill tank and fill valve sanitation.
3. Dummy caps provided fitting on all filling valves during CIP.
4. Automatic PLC controlled valve washing cycle before commencement of every production cycle for overall hygiene.
5. Unique filling cam designs which prevents filling up to the bottle collar without spillage.
6. Bypass line provided for flushing the product fill tank after completion of CIP
Specifications of pouch beverage juice packing machine:
Model RFC-H series
14/12/5
16-16-5
24-24-8
32-32-10
40-40-10
50-50-12
Washing-Filling-Capping
14/12/5
16-16-5
24-24-8
32-32-10
40-40-10
50-50-12
Producing capacity
(600ml)
2000-4000
(bph)
5000-7000
(bph)
8000-12000 (bph)
12000-15000(bph)
16000-20000(bph)
20000-24000(bph)
Applicable bottle (mm)
φ=50-108 H=170-340 330ml-2.25L
Pressure (kg/cm2)
2-3
Outside vacuum
pump power (kw)
Main motor 1.5kw
Main motor 2.2kw
Main motor 3kw
Main motor 4kw
Main motor 7.5kw
Main motor 9.5kw
Overall dimension
(mm) (LxWxH)
2100x1400
x2500
2460x1720 x2650
3100x2100 x2650
3500x2500 x2650
4600x1800 x2650
5200x4500 x3400
Weight(kg)
2500
3500
4200
5500
6800
7600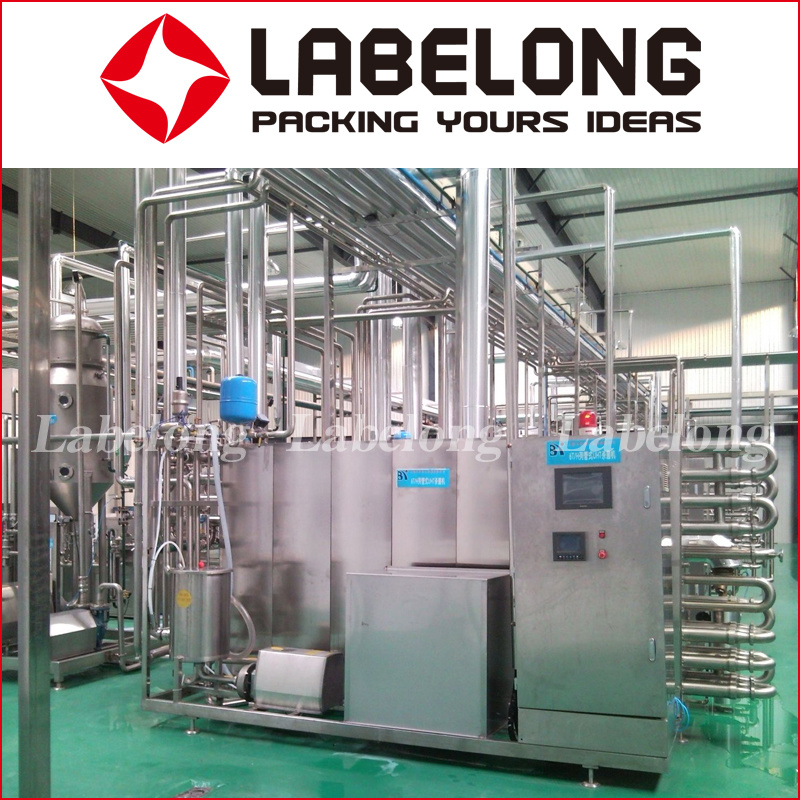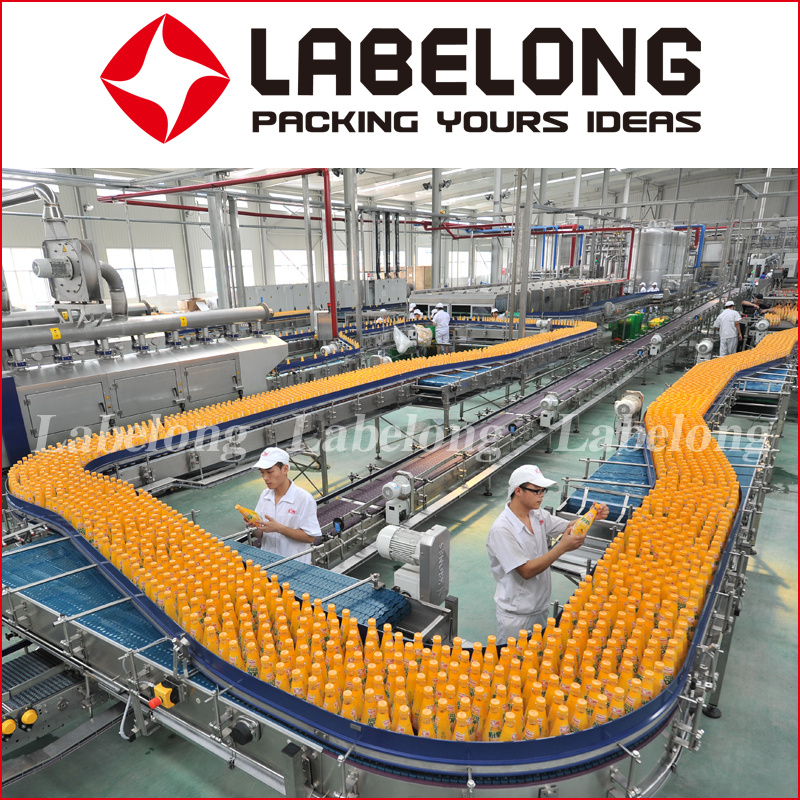 Factory
Labelong focus on filling, packing & water treatment field, our factory takes up 60000 square meters ,more than 30 Professinal Tehchnicians and workers which is one of the professional & reliable Chinese manufacturers & provider for liquid & semi-liquid filling & packaging machinery, blow molding machines and water treatment systems with reliable quality & pretty good after sale service with CE certification & ISO9000:2001 certification.
Our machine list
| | | |
| --- | --- | --- |
| No. | Production line category | Capacity |
| 1 | Hot filling production line | 3,000-36,000BPH |
| 2 | Beverage processing System | 1,000 Ltrs/H to 10,000 Ltrs/H |
| 3 | Bottled water production line | 3,000-36,000BPH |
| 4 | 5L Large capacity bottled water production line | 700-5,000b/h |
| 5 | Carbonated drink production line | 3,000-18,000b/h |
| 6 | Pulp juice production line | 5,000-22,000BPH |
| 7 | Oil Filling line | 3,000-10,000BPH |
| 8 | Linear Filling machine | 300-900BPH |
| 9 | Bottlle Unscrambler | Up to 20,000BPH |
| 10 | Barrelled water production line | 300-2000 bucket/H |
| 11 | Water Treatment system | 1,000 Ltrs/H to 10,000 Ltrs/H |
| 12 | OPP Labeling machine | 6,000-24,000BPH |
| 13 | PVC Shrink Sleeve Labeling machine | 6,000-24,000bph |
| 14 | Automatic Blow molding machine | 1,000-7,000BPH |
| 15 | Full-automatic Film Wrapper & Shrinker | |
Work shop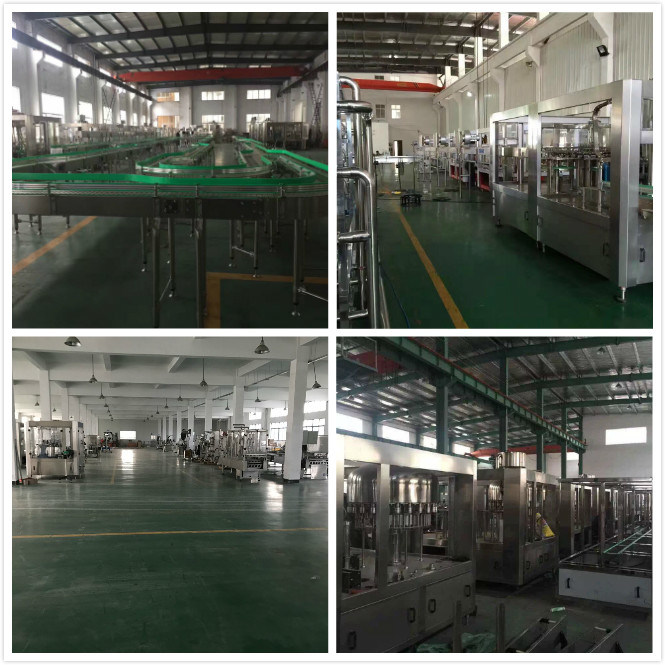 Contact me for more information and video